Education sponsorship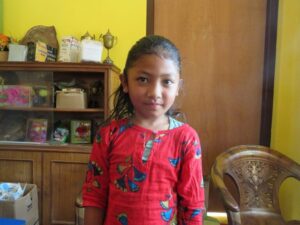 This is Pratiksha. She is eight years old. She does not go to school because her parents are too poor to send her. She is on the list of children awaiting sponsorship so that she can go to school.

We believe that education is a key to lifting children out of their endless cycle of poverty, but education is not free in Nepal and many families can't afford to send their children to school.
You can sponsor Pratiksha and children like her for their education; $25 per month will send a child to school who otherwise would not be able to go. You will be told who your sponsor child or children are, and their stories.
Aanandit Charity Centre, our partner charity in Nepal, has a long list of children who are waiting for sponsors to allow them to go to school. Click here to read about their sponsorship program and some of the children who are awaiting sponsors.
Our goal in this campaign is to raise 21 sponsors in 2021 for children in need of education. If you are interested in signing up for this program, please contact us and we will help you get started.
2020 Christmas campaign
Our 2020 Christmas campaign has been very successful. In 2020, landslides caused by monsoon rains have wiped out mountain villages in Nepal and
the villagers, mostly subsistence farmers, have been left with nothing.
So we decided to ask for donations to give a gift of animals for these villagers that will help them to survive on their own.
Christmas is over, but the need is not. So if you still want to donate towards this campaign please fill out the form below.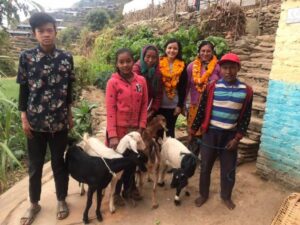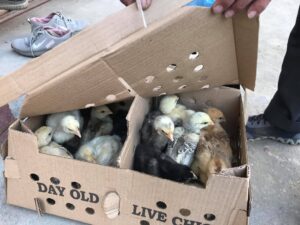 $75 will buy a goat for one family and $25 will buy 4 young chickens for one family